Silhouet. Slim. Scandinavian. Attractive.
Silhouet.
Tap into your style
Silhouet is slim, Scandinavian to its core and, quite simply, stunning. The design is available in both classic and touchless taps, seven beautiful colour variations and a complete Collection of bathroom accessories. You can easily combine superior functionality with materials, colours and accessories that reflect your style and the ambience you want in your home.
​​​​​​​With its pure inviting design, Silhouet fits beautifully in the kitchens and bathrooms of today as well as tomorrow. For the bathroom, Silhouet comes in five different heights to ensure that you can use it with a tall, tabletop mounted vessel sink. The stylish Silhouet shower system features a showerhead which, due to its ultra slim design, appears to hover for an even more sophisticated look. Silhouet is the essence of timeless Danish design and outstanding Danish Damixa quality.
The collection is available in 8 colours:
Chrome, matt black, matt white, brass. steel, brushed brass, brushed copper and the new graphite grey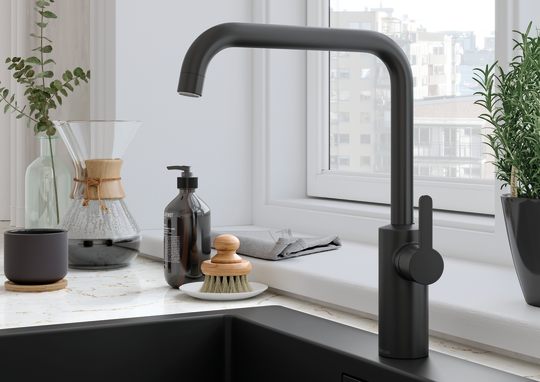 Matt Black Anti-fingerprint
Matt black is beautifully minimalistic with its downplayed dark presence, in perfect contrast with the modern look of many kitchens and bathrooms. The matt black surface won't fade over the years and is resistant to dirt and greasy fingerprints.
Primer is used as a base layer for adhesive and black colour. Top lacquer gives the matt appearance, and it is this layer which gives the hard, resistant and anti-fingerprint surface.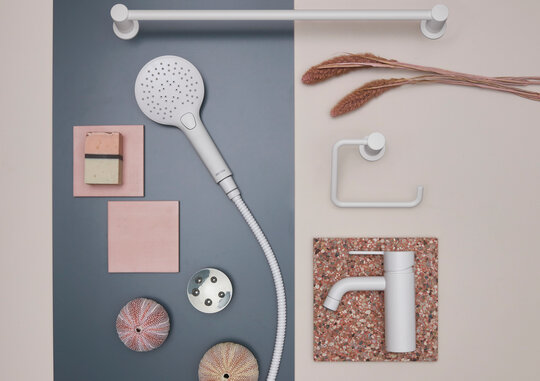 Silhouet Matt White is minimalism in its purest form.  The matt white surface makes the shape and details stand out clearly. 
Make no mistake about the delicate exterior; the powder coating is durable, hard-wearing and surprisingly easy to clean. The surface is UV resistant, so the tap will not turn yellow from sunlight, but remain as good as new.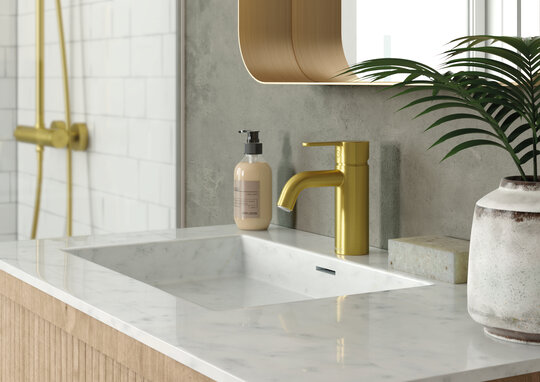 Highly durable steel, brass and copper PVD
Steel, brushed brass and brushed copper is the discreet and elegant alternative to chrome that will fit in almost any kitchen and bathroom environment.
With its special PVD coating, Silhouet offers a harder, extremely robust surface that easily withstands scratches, corrosion and discolouring. Silhouet in brass also features the extra tough and highly durable PVD coating.
The award-winning Danish industrial designers, Christina Halskov and Hanne Dalsgaard, helped Damixa bring Silhouet to life. The duo's work is deeply rooted in the Scandinavian design tradition and integrates aesthetic and functional design.
The goal with Silhouet was to create a simple, modern and appealing series of taps and mixers, Christina Halskov explains:" The tap, whether for the kitchen or the bathroom, is a functional object as well as a design element in modern homes. We wanted to create a series of genuine, no-nonsense taps, which are a pleasure to use in everyday life and will last for a very long time, both in terms of design and quality.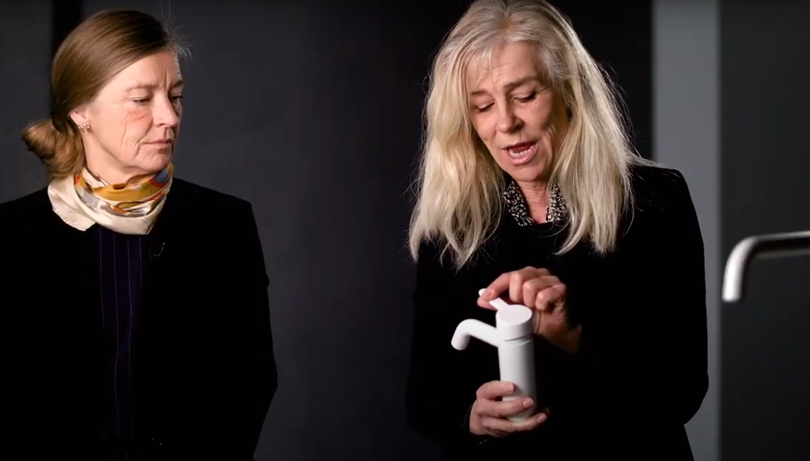 Explore our Silhouet selection