Silhouet. Slim. Scandinavian. Attractive.
Beauty just got
even more beautiful
With its pure, inviting design Silhouet fits beautifully in the kitchens and bathrooms of today as well as tomorrow. For the bathroom sink, Silhouet comes in five different heights to ensure that you can use it with a tall, table top mounted vessel sink. The stylish Silhouet shower system features a showerhead that due to its ultra slim design appears to hover for an even more sophisticated look. Silhouet is the essence of timeless Danish design and outstanding Danish Damixa quality.
Silhouet comes in six beautiful surfaces:
Chrome, steel, brass, brushed brass, brushed copper and matt black with the special anti-fingerprint technique. ​​​​​​​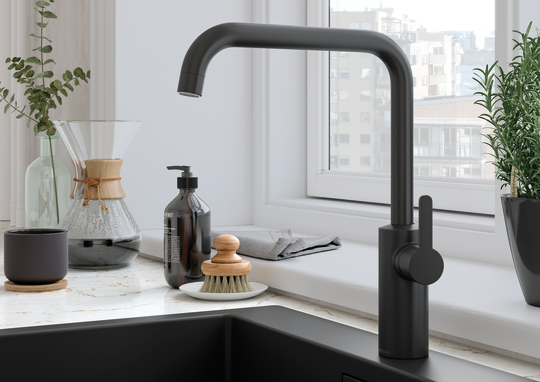 Matt black anti fingerprint
Matt black is beautifully minimalistic with its downplayed, dark presence in perfect contrast with themodern look of many kitchens and bathrooms. The matt black surface won't fade over the years and is resistant to dirt and greasy fingerprints.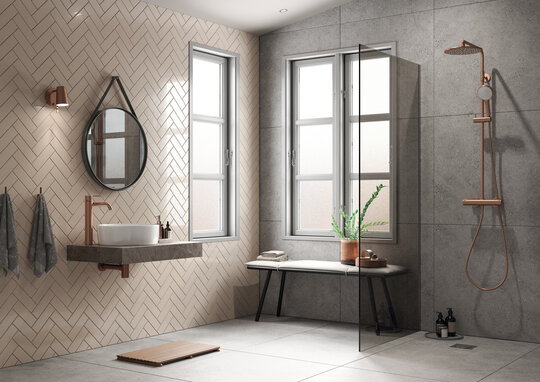 Robust brushed PVD surfaces
Steel, brushed brass and brushed copper is the discreet and elegant alternative to chrome that will fit in almost any kitchen and bathroom environment. With its special PVD coating, Silhouet offers a harder, extremely robust surface that easily withstands scratches, corrosion and discolouring.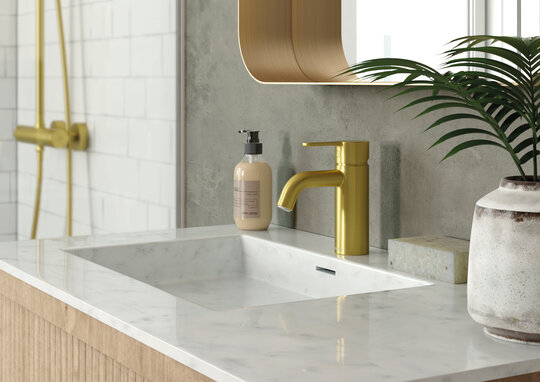 Polished Brass (PVD) is the stylish Silhouet choice for bathrooms and kitchens designed with a nod to nostalgia. Silhouet in brass also features the extra tough and highly durable PVD coating.
Explore our Silhouet selection
Halskov & Dalsgaard Design
Award winning Danish industrial design firm Halskov and Dalsgaard, established in 1990 by Christina Halskov and Hanne Dalsgaard, helped Damixa bring Silhouet to life. The duo's work is deeply rooted in the Danish/Scandinavian design tradition and integrates aesthetic and functional design. Halskov & Dalsgaard has designed products for, among others, Stelton, Holmegaard, IKEA, Coloplast and Sticks'n'Sushi.