Talented designers personify Damixa
Damixa is famous all over the world for excellent Danish design. It is our partnerships with talented designers that will make the taps for generations to come. Damixa works closely with trend-setting designers from all over the world to ensure that it remains at the forefront of tap fittings for the homes of the future.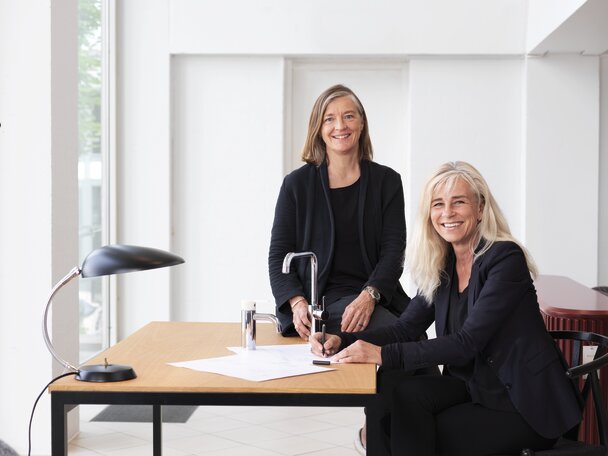 Halskov & Dalsgaard design
Award winning Danish industrial design firm Halskov and Dalsgaard, established in 1990 by Christina Halskov and Hanne Dalsgaard, helped Damixa bring Silhouet to life. The duo's work is deeply rooted in the Danish/Scandinavian design tradition and integrates aesthetic and functional design. Halskov & Dalsgaard has designed products for, among others, Stelton, Holmegaard, IKEA, Coloplast and Sticks'n'Sushi.
The goal with Silhouet for Damixa was to create a simple, modern and appealing series of taps and mixers, Christina Halskov explains:"The tap, whether for the kitchen or the bathroom sink, is a functional object as well as a design element in modern homes. We wanted to create a series of genuine, no-nonsense taps that are a pleasure to use in everyday life and will last for a very long time, both in terms of design and product quality."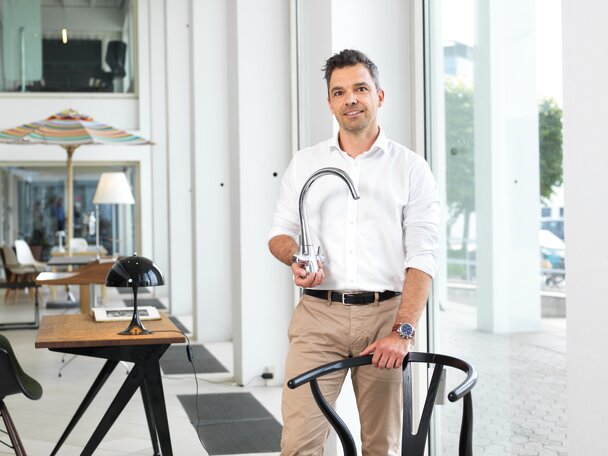 Jakob Jensen is an in-house design engineer at Damixa and has drawn the lines for several of our most popular tap fixtures. This has always been with respect for the Danish and Nordic design tradition, as well as having a fixed focus on the design supporting the function."
To me, it's not just about designing something beautiful, whether it be tight and angular or soft and curved. The design must have a meaning and it must be related to the way in which each employee works. In fact, I can't express it any better than we do already with Damixa's design philosophy, When design makes sense," says Jakob Jensen.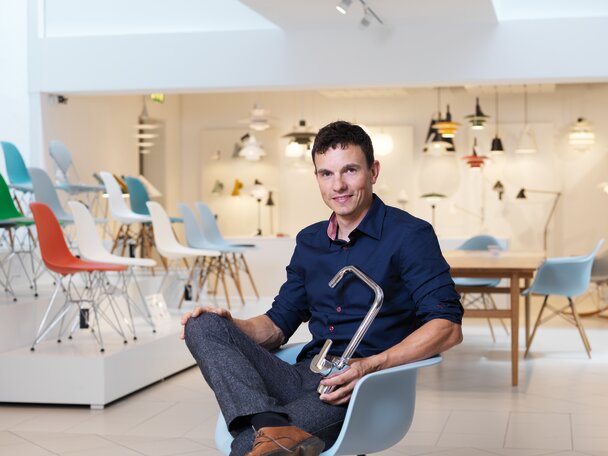 Claus Rantzau is a design engineer at Damixa and the man behind the Free, Pine and Rowan ranges, as well as the single-handle version of Tradition. He explains that Damixa's design process is based on making everyday life easier and greener for users:
"When designing new Damixa products, our work is often based on a concrete challenge. We receive input from our customers, sales persons and retailers regarding everyday problems such as servicing or cleaning. We try to solve these challenges by designing products that are visually inviting, well thought out, of high quality and have stylish, user-friendly features."​​​​​​​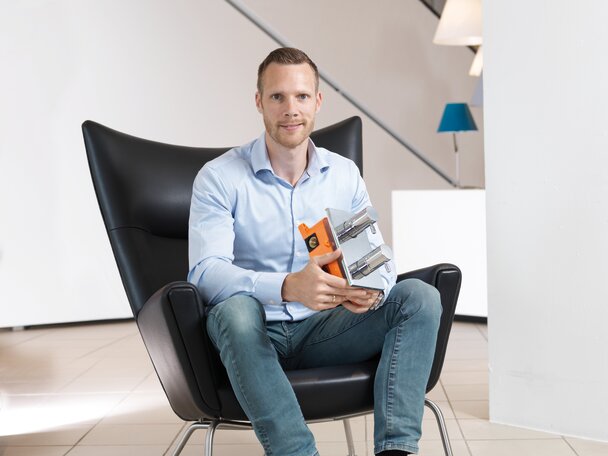 Lars Lindegaard Østerhaab
The Concealed products are developed and co-designed by Lars Lindegaard Osterhaab, Development and Sourcing Manager at Damixa. He was involved in bringing the iconic Damixa designs A-Pex and Rowan to life, and for the Concealed series, Lars designed the external handles used for all Concealed shower systems.
"When the cartridge or thermostat is built into the wall, more emphasis is put on the design of the external parts. The visual expression changes and becomes more simplistic, more basic. In a sense, the product design comes even more to life."