Danish quality and innovation since 1932
Damixa is the D in Danish
Our story dates all the way back to 1932 - to the company Smith & Co. in Odense, who produced spare parts for motorcycles. In 1953, almost 20 years later, the business was expanded to produce pipe fittings. It was during this time that the seeds were sown for Damixa as we know it today: An internationally recognised Danish company known for its innovation, design and outstanding quality. And not least a company that continues to assemble and produce its world-renowned taps in Denmark.
Here are just a few of the milestones
In 1966, Damixa introduced Europe's first ever tap that can be controlled by a single handle, setting a new standard for taps.
Damixa were at the forefront again 11 years later, in 1977, with a unique solution, this time with the "horseshoe shaped" fixing nut that is today's standard for taps all over the world.
1984 was the year in which the world saw the now well-known, red and blue temperature indicator for single-handled taps for the first time.
Damixa set yet another new standard in 2005: Customers can now replace a tap by themselves in just 20 seconds by using the X-Change system.
Our taps have been the winners of numerous prestigious design awards including several Red Dot Design Awards - the latest being in 2017 for the design of the Bell range.
Damixa is part of the FM Mattsson Mora Group in Sweden, which has 550 employees and an annual turnover of approx. 1.1bn SEK.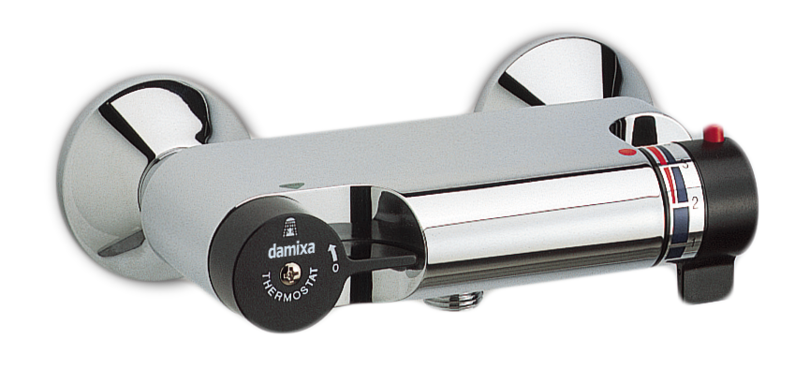 Throughout the years, and through various changes of ownership, Damixa has stuck firmly to the basic principles and values that make both Damixa as a company and our products something really special:
Focus on customer needs and challenges
High functionality - smart integrated functions
Simplicity and user friendliness
Respect for the environment