"over the years, we have kept steadfast to the fundamental principles that make us something extraordinary"
Over the years, we have developed many design classics that have decorated kitchens and bathrooms all over the world. We are proud that we remain, to this very day, one of the favourite Danish brands when it comes to good design and unique features — and we would like to stay this way.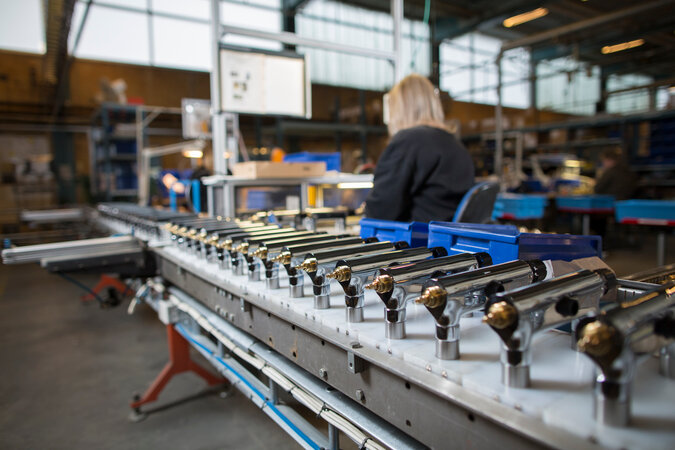 Our history dates all the way back to 1932, when a company called Smith & Co. was established in Odense's old Skibhuskvarter district. At the time, it was just a small enterprise that produced spare parts for motorcycles, but it gradually expanded and started to develop and produce pipe fittings. It was then that the seeds were sown for Damixa as we know it nowadays: A Danish company of an international renown that is famous for innovation, design and top-class quality.

We are still located, to this very day, in Odense. We are proud of our Odense roots and of the milestones we have passed throughout our long history. Damixa is renowned for setting new standards. For example, we were the first in Europe to launch a single-handle mixer for easy and convenient operation. It was also us who first came up with the red and blue temperature indicator that is currently included as an element in mixers produced all over the world. And it was also Damixa that invented the horseshoe-shaped fixing nut that remains, to this day, the de facto standard for mixers all over the world. Our goal continues to be a trendsetter when it comes to Danish quality and design.