If you love colours.
Add some white
Silhouet Matt White is minimalism in its purest form. The design is stylish, Scandinavian and timeless, and matches both classic and modern homes. The matt white surface makes the shape and details stand out clearly. Make no mistake about the delicate exterior; the powder coating is durable, hard-wearing and surprisingly easy to clean. The surface is UV resistant, so the tap will not turn yellow from sunlight, but remain as good as new.
Silhouet Matt White is an obvious choice for the bright kitchen or bathroom, but is also an effective contrast to dark surfaces and colourful rooms.
​​​​​​​
If you love colour - add some white!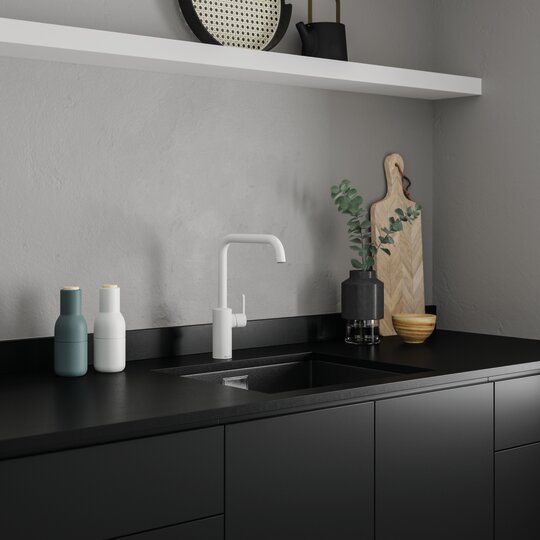 The sun's rays often cause white surfaces to turn yellow.
Silhouet Matt White is UV resistant and will remain just as white as the day you bought it.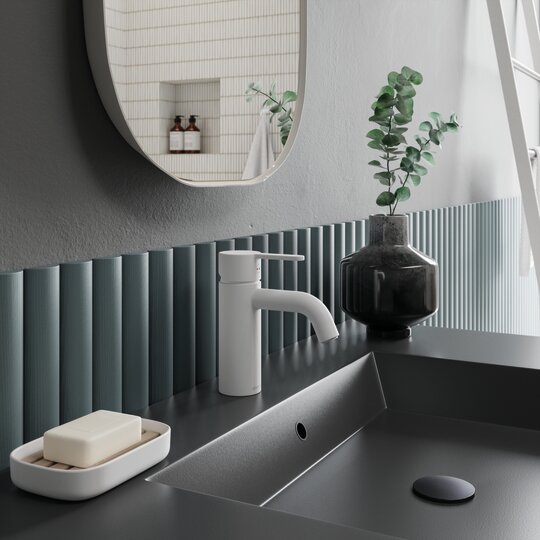 With a robust powder-coated surface that will not crack.
When it comes to mounting and repairing with tools, it is just as strong as any other fixture – and is anything but delicate.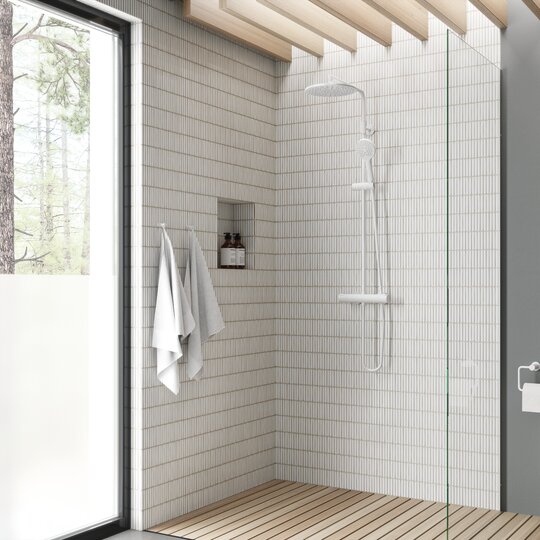 The Silhouet Matt White has been created for intensive use for many years.
The surface has been thoroughly tested to ensure that the fixture is resistant to e.g. scratches and corrosion.
The award-winning Danish industrial designers, Christina Halskov and Hanne Dalsgaard, helped Damixa bring Silhouet to life. The duo's work is deeply rooted in the Scandinavian design tradition and integrates aesthetic and functional design.
The goal with Silhouet was to create a simple, modern and appealing series of taps and mixers, Christina Halskov explains:" The tap, whether for the kitchen or the bathroom, is a functional object as well as a design element in modern homes. We wanted to create a series of genuine, no-nonsense taps, which are a pleasure to use in everyday life and will last for a very long time, both in terms of design and quality.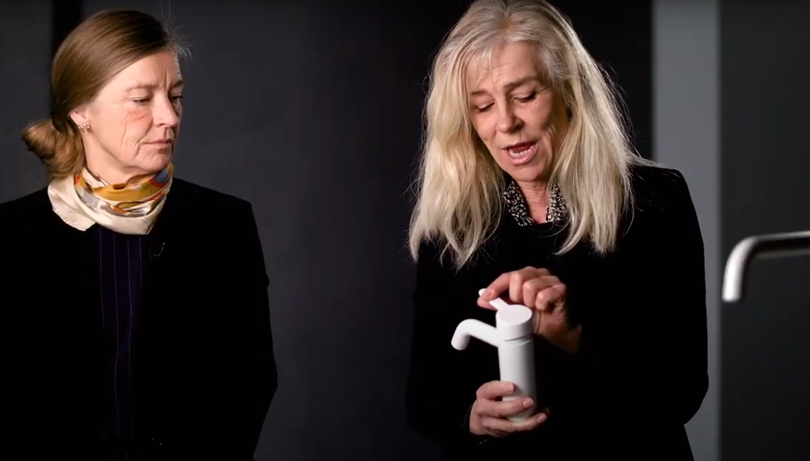 Explore our matt white range
In need of a touchless tap?
The Silhouet series also comes with a sensor