Built-in shower and basin solutions
The bathroom is your home's oasis. This is where the day starts and ends, and where you recharge. At Damixa, we are inspired by design hotels and spa-resorts and have created concealed solutions and products that make your bathroom a joyful experience. Simple and clean, but not clinical, as your bathroom should match the rest of the nice materials and beautiful colours in your home. By concealing the shower and sink fixtures, you are able to hide the unnecessary, so nothing disturbs the eye. This creates a wonderful feeling of relaxation and ease – a little luxury in your everyday life.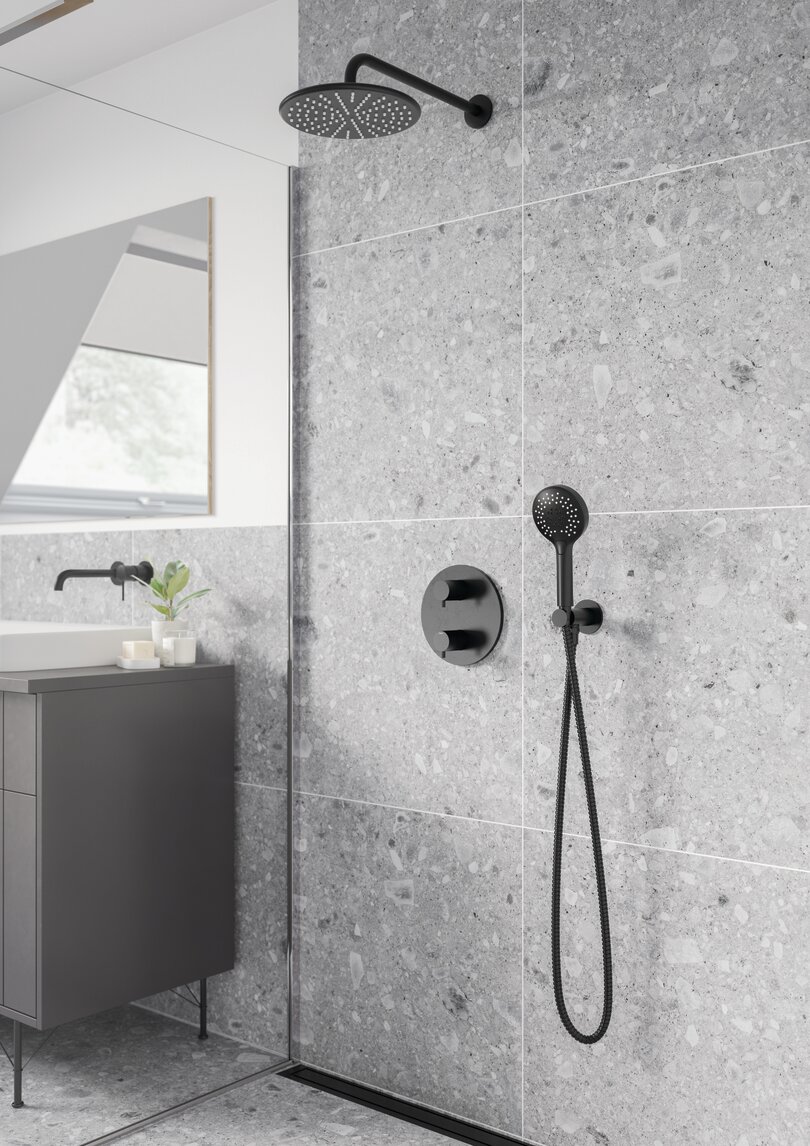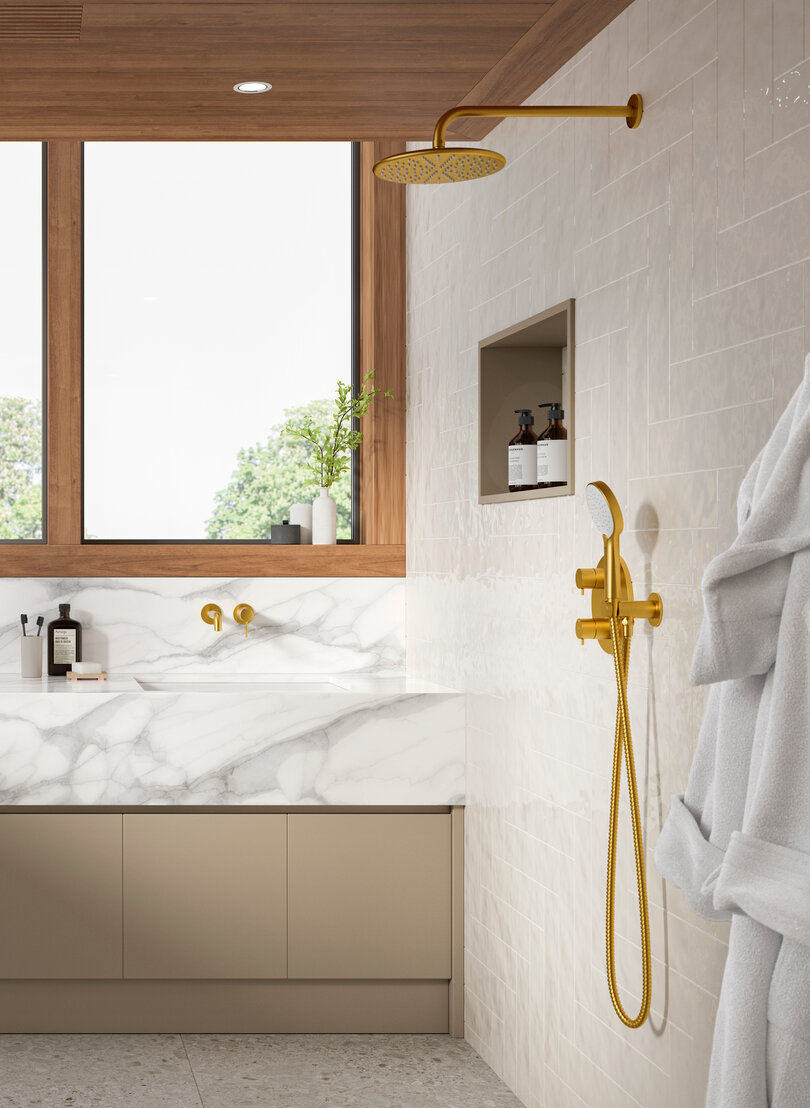 Designed in Denmark. Produced in Sweden.
Danish design and uncompromising quality are in Damixa's DNA. Damixa's concealed box is produced in Sweden and have shown its worth in the European markets for decades. We exclusively use the best components and alloys, and everything is thoroughly tested down to every last detail by our engineers in our Danish laboratory.
Your choice of design, colours and materials defines your personal style. In Damixa's concealed catalogue, you have the most striking colours and surfaces to choose from: Classic chrome that is forever current. Stylish steel, durable graphite grey or elegant matt black. Polished or brushed brass and ornate brushed copper. Durable, robust surfaces that are easy to maintain as beautiful as new.In our extensive collection of accessories, you will find everything from hooks to towel rags in the exact same colours and surfaces so you can get a streamlined look down to the last detail.
One solution. Endless possibilities
With one concealed solution for respectively sink and shower, Damixa's solutions are both simple and flexible. The concealed box can be combined with all outer parts, so if you, after some years, want to change the colour or design, it is easy to install new elements. All wear parts can be changed from the outside and we maintain a full storage of spare parts that match the products' long life.
One concealed box that can be combined with all outer parts.
Designed in Denmark. Produced in Sweden.
Thoroughly tested, uncompromising quality gathered in one concealed box.
We exclusively use the best components and the best alloys.
Easy to install. Easy to service.
Easy installation: All parts are delivered in one package.
When the concealed box is installed, the outer parts are installed in one workflow; it does not need to be assembled beforehand.