A new profile in a class of its own
Such a beauty of a profile. This mixer stands out from the crowd with its own, entirely unique profile. The angular here meets the rounded, with remarkable results. The overall look is modern, minimalist and stylish. Somewhat raw, yet also having something quiet and sophisticated about itself. The mixer offers a number of smart features, e.g. scalding protection and water-saving function. The Pine series also comprises a complete shower system that has won the prestigious Red Dot Design Award. Looking at the combination of price, multitude of features and beautiful profile, we cannot help but think that we have witnessed the birth of a new design classic. "Welcome to our world," is the only thing we can say.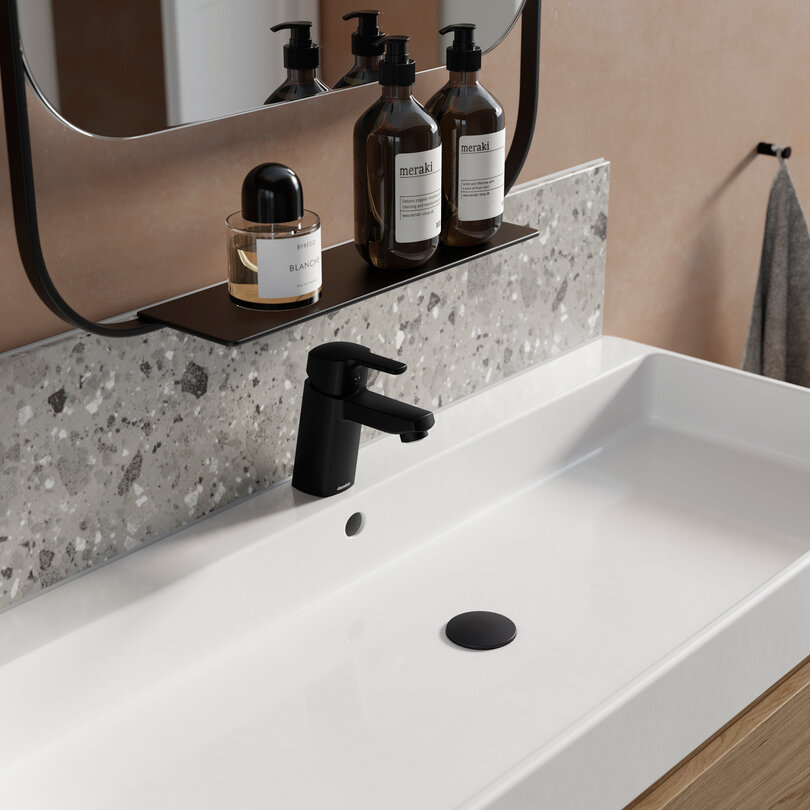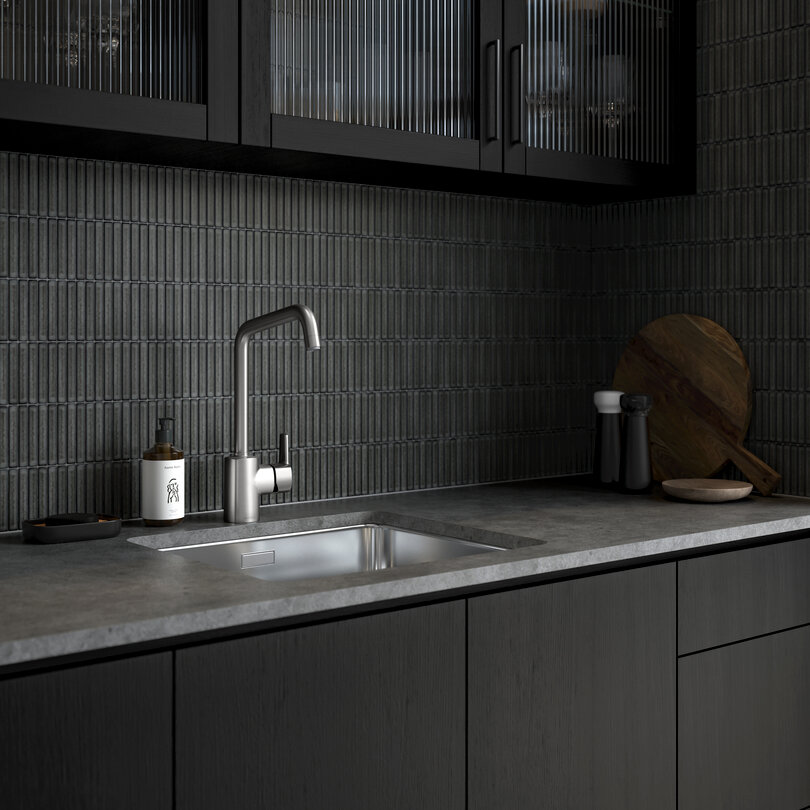 Pine is the result of a design process comprising of a design day, concept selection and focus group with the participation of users. With a meeting of square and arched, this tap fixture range is suitable for a wide range of styles in the kitchen and bathroom.
"With Pine we wanted to challenge the idea that a tap has to always be round. We took our inspiration from the Rounded Square trend and transferred it to a different design with a profile that is both angular and rounded at the same time," says Damixa designer Claus Rantzau, the man behind Pine's unique appearance.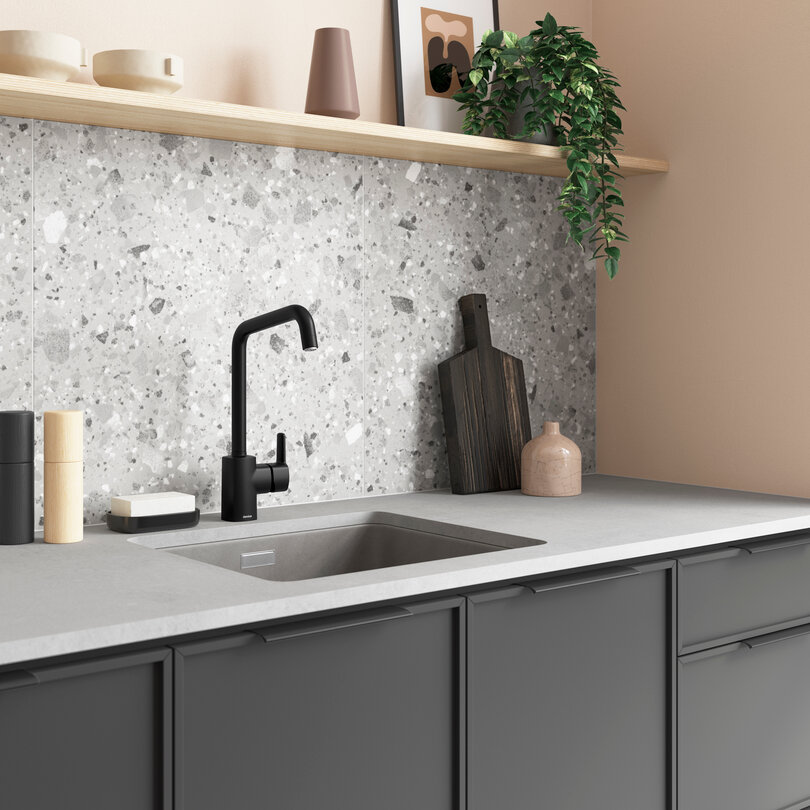 Matt Black Anti-fingerprint surface
Matt black is beautifully minimalistic with its downplayed dark presence, in perfect contrast with the modern look of many kitchens and bathrooms. The matt black surface won't fade over the years and is resistant to dirt and greasy fingerprints.
Primer is used as a base layer for adhesive and black colour. Top lacquer gives the matt appearance, and it is this layer which gives the hard, resistant and anti-fingerprint surface.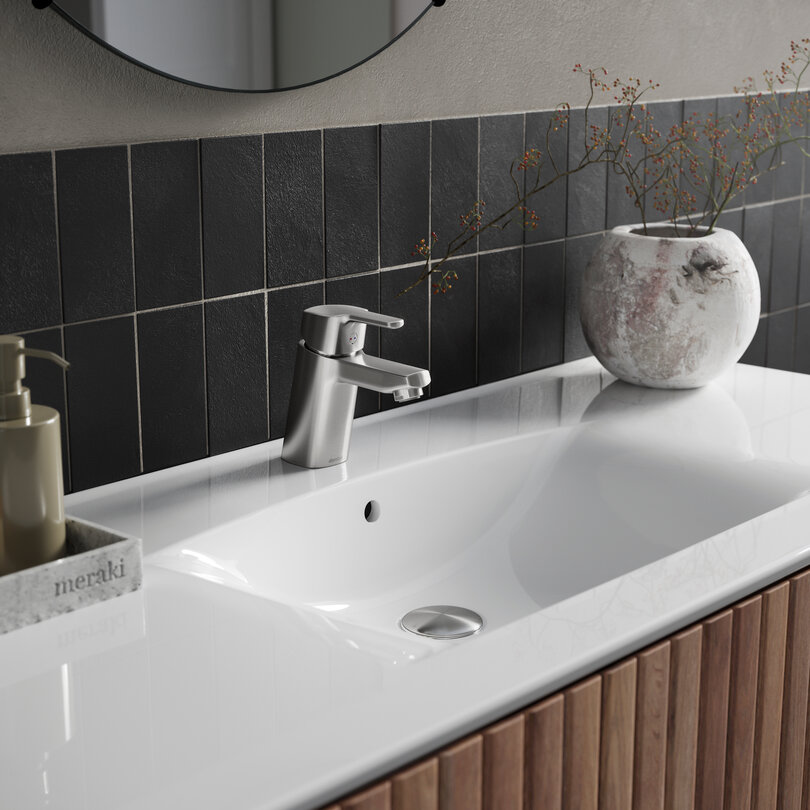 Steel PVD is the discreet and elegant alternative to chrome that will fit in almost any kitchen and bathroom environment.
With its special PVD coating, Pine offers a harder, extremely robust surface that easily withstands scratches, corrosion and discolouring. Silhouet in brass also features the extra tough and highly durable PVD coating.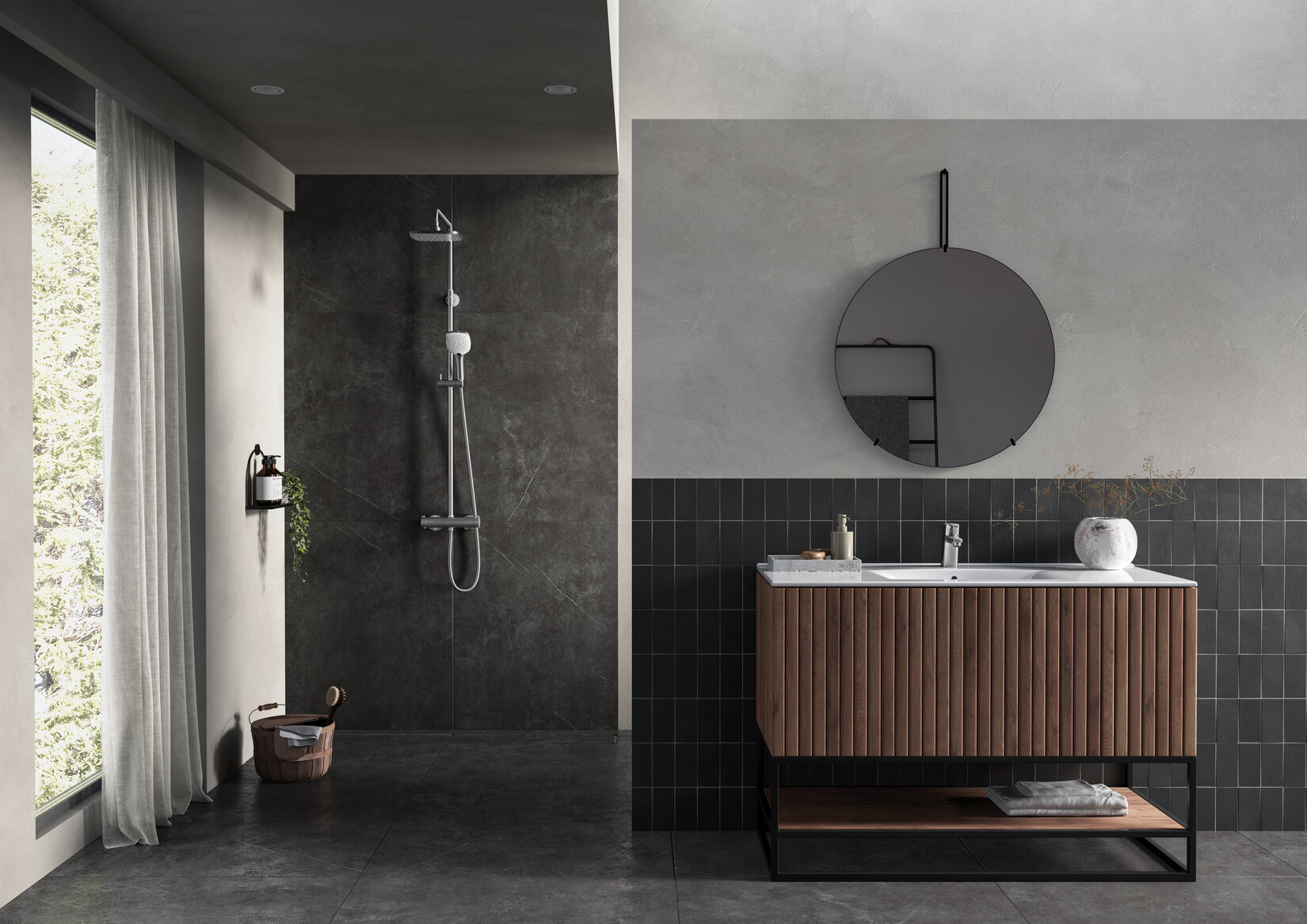 Claus Rantzau is a design engineer at Damixa and the man behind the Free, Pine and Rowan ranges, as well as the single-handle version of Tradition. He explains that Damixa's design process is based on making everyday life easier and greener for users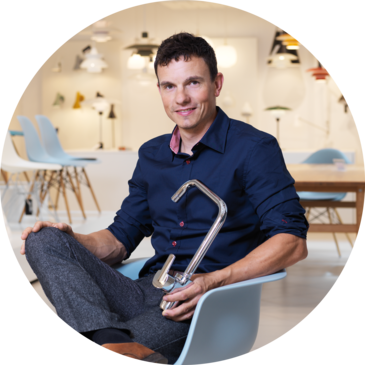 Explore our Pine selection