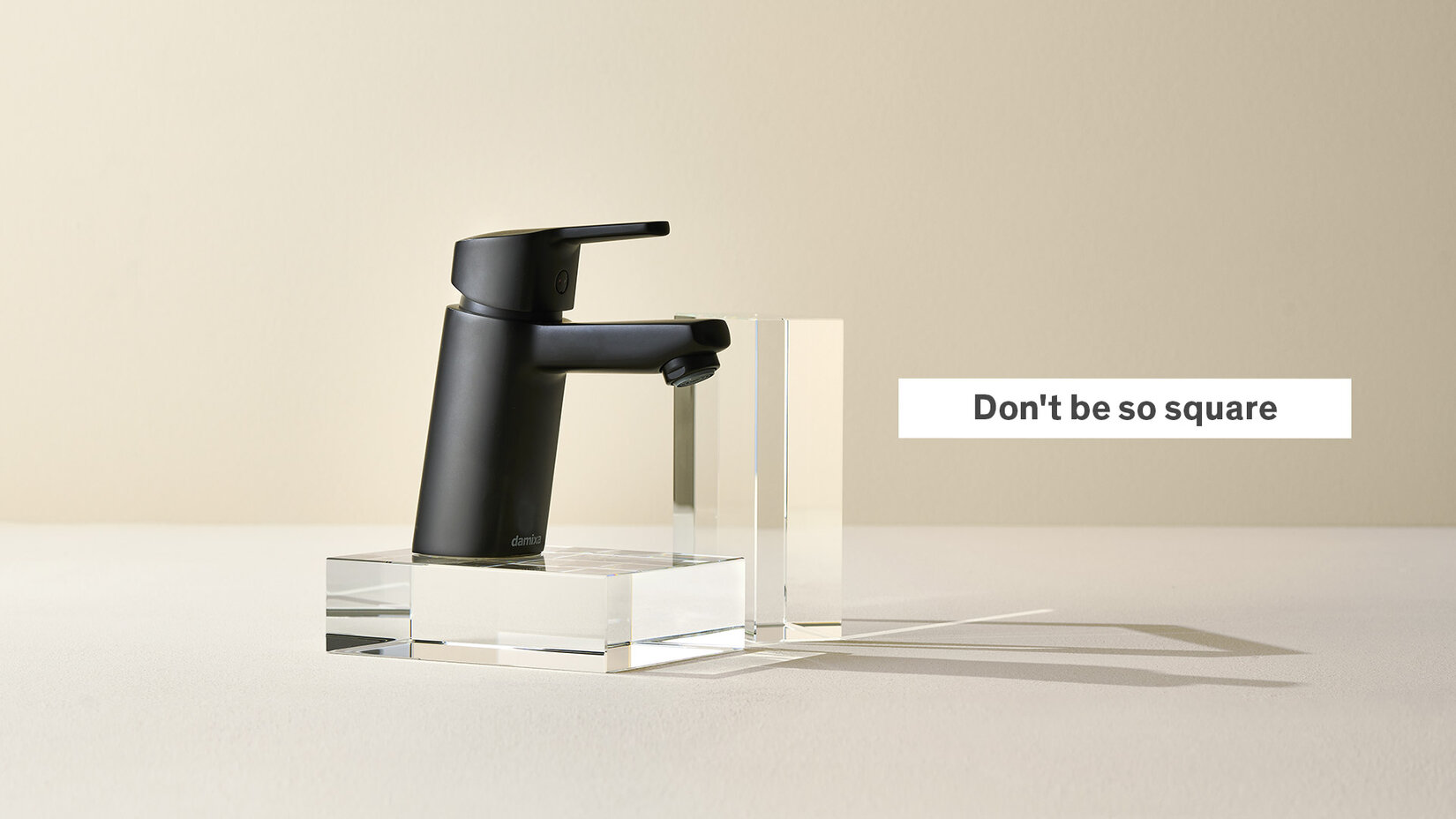 Pine.
​​​​​​​Don't be so square.
The story of the small details that make the big difference; the rounded square-trend and the importance of softening up and being open to new ideas.
Small details can make a big difference. Pine's design is inspired by the rounded square-trend. It challenges the idea that a square should be a square and that a faucet is always round in its design language: Why not soften the angular and be open to new ideas?The rounded corners, which are known from computer and cell phone design, instinctively attract the eye and ensure the taps are nice to touch and inspiring in their expression.The Pine series matches the personal style of the modern kitchen and bathroom and offers user-friendly functions such as Anti Scalding and Water Saving features. Pine is available in three surfaces: chrome, matt black and steel.
Explore our Pine selection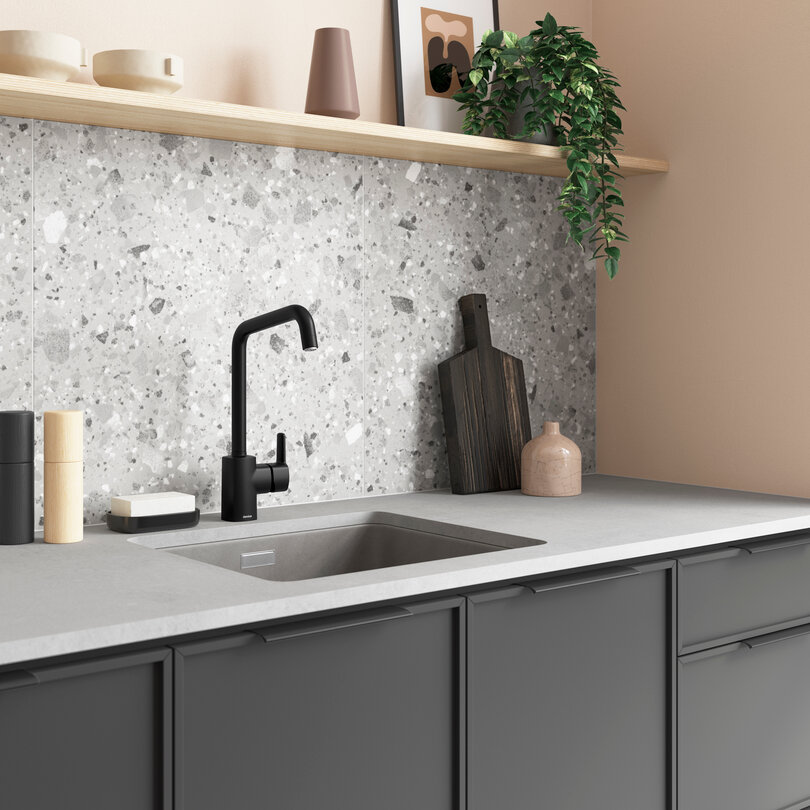 Matt Black Anti-fingerprint surface
Matt black is beautifully minimalistic with its downplayed dark presence, in perfect contrast with the modern look of many kitchens and bathrooms. The matt black surface won't fade over the years and is resistant to dirt and greasy fingerprints.
Primer is used as a base layer for adhesive and black colour. Top lacquer gives the matt appearance, and it is this layer which gives the hard, resistant and anti-fingerprint surface.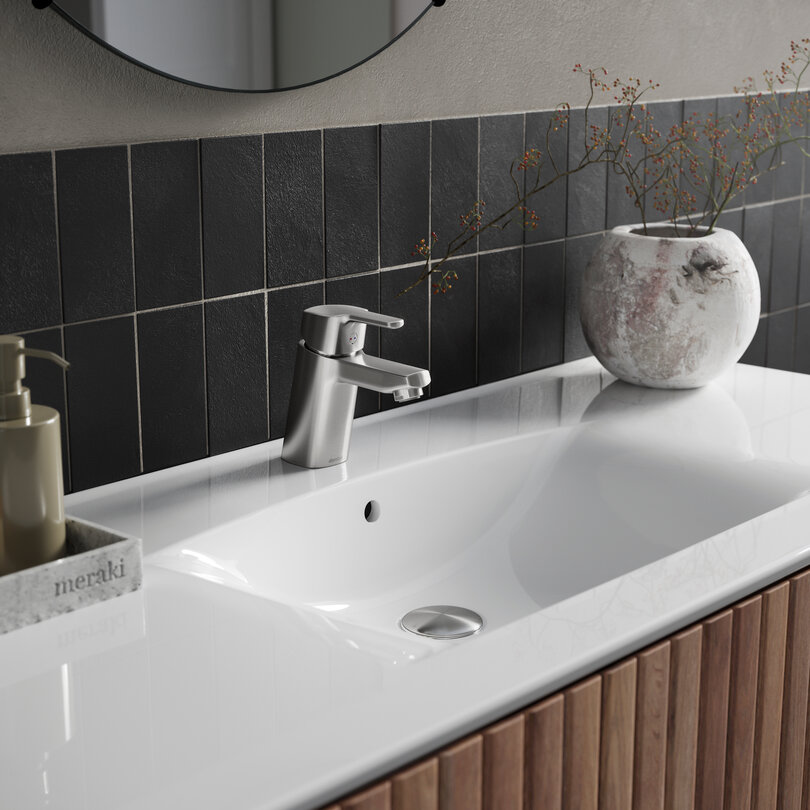 Steel PVD is the discreet and elegant alternative to chrome that will fit in almost any kitchen and bathroom environment.
With its special PVD coating, Pine offers a harder, extremely robust surface that easily withstands scratches, corrosion and discolouring. Silhouet in brass also features the extra tough and highly durable PVD coating.